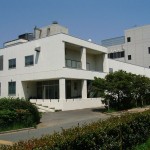 The Integrated Circuit Group(ICG) at Toyohashi University of Technology deals with the study of integrated circuits (ICs) and sensor devices using new materials and structures. Our ultimate goal is to realize high-performance integrated circuits and intelligent sensors.
ICG ski trip – Shiga Highland, Nagano –
We went to Shiga Highland for skiing and snowboarding. The weather and condition of ski slopes were just perfect. We enjoyed ourselves all day long, and stunning views of mountains. As some of staff joined with their naughty kids this year, we had a very noisy but extremely cozy dinner after skiing.
Mr. Y. Seki was elected as one of the Student Paper Award Finalist at IEEE MEMS 2017
Sponser:IEEE
Prize:Student Paper Award Finalist※
Recipient:Mr. Yusuke Seki
Topic:Hook and loop microfastener:flexible microelectrodes tied to a nerve
※Student Paper Award Finalist :13 of the 874 prepublication papers were elected as the finalist.
TUT News & Topics:Feb. 2017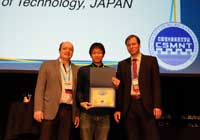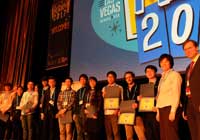 2016/06/26-29 APCOT 2016
the 8th Asia-Pacific Conference on Transducers and Micro/Nano Technologies – APCOT 2016 – in Kanazawa, Japan, from June 26 to 29, 2016
The party in celebration of Prof. Ishida's retirement
Many graduates and staff gathered for the celebration of Prof. Ishida's retirement at Hotel Associa Toyohashi. He presented his research history of 37 years long at Toyohashi Tech. and shared the natsukashii memories with them.
photo gallary : party / Backstage shots